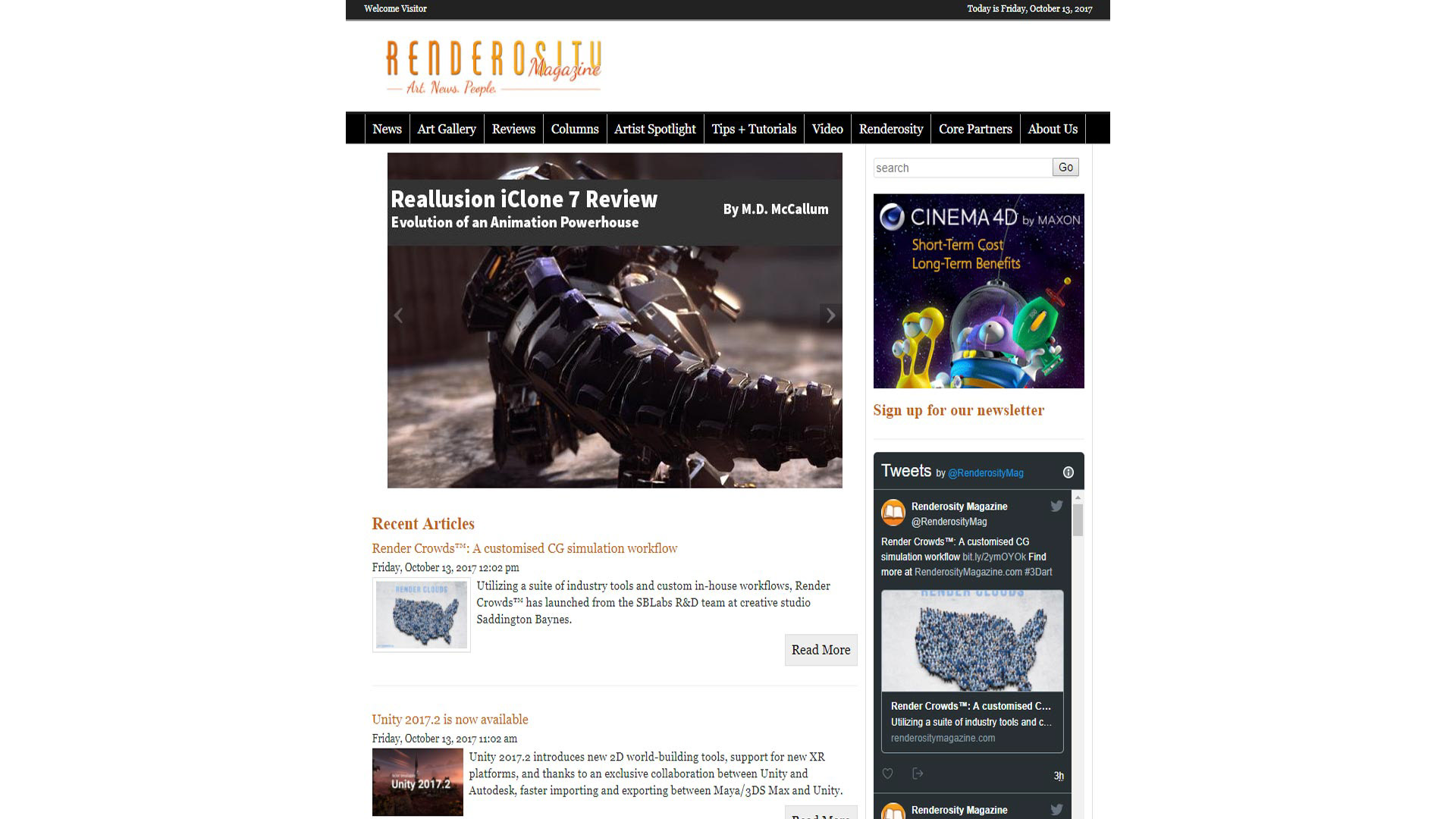 Staff Writer and Reviewer at Renderosity Magazine
I have been very fortunate in the past few years to write for Renderosity Magazine which is an offshoot of Renderosity.com. This destination for digital artists has thrived with the arrival of affordable and easy to use animation tools. The main site has thousands of visitors online at any given time.
I was recruited to Renderosity by actor Richard (Ricky, GToon) Grove whom, if you're my age, you've seen in lots of classic TV shows back in the 80's/90's like Matlock, Perry Mason, Knots Landing, Quantum Leap, Lois & Clark, Babylon 5 and so on. To work with a man this diverse, talented and creative is an experience in itself and he is just one of the dynamic editors at the magazine. To some it may seem strange to work for Henry the Red from Army of Darkness but that's just par for the course around here.
My other  boss, Michelle Willard, came to the magazine with online and print experience. Our numbers show she knows what she is doing too. While I don't know Michelle as well as I do Ricky she too is a pleasure to work with and it's never a bad thing to have experience on the team.
The great thing is I get to review cool things... the bad thing is... I have to send them back when I'm finished! I know... it's totally unfair but what are you gonna do about it? This experience has led to a lot of hands on time with software and gadgets. We all like software and gadgets... otherwise we wouldn't be reading this would we?
I am just one of several writers over there and consider myself very luck to be included in such an amazing talent pool. If you haven't been to Renderosity Magazine then hop on over there and give it a look.