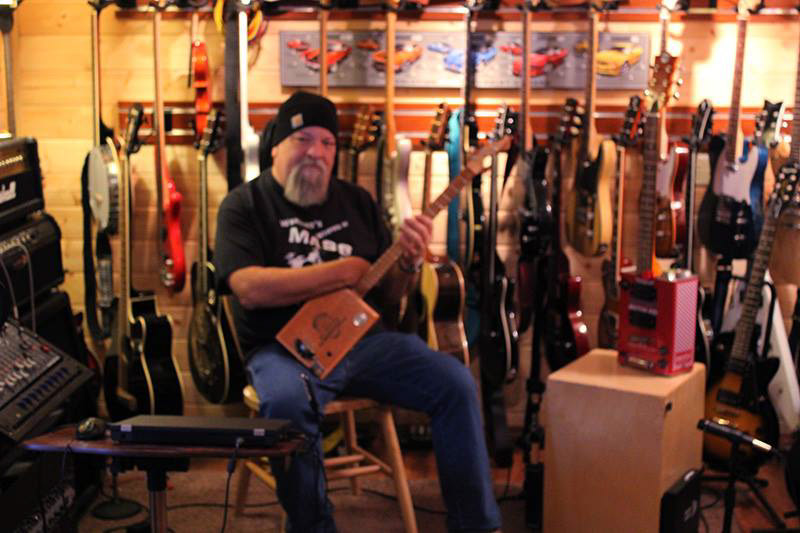 I have a long way to go in my journey as a musician and I am loving every minute of it. 
========================================================
Drummer - Played for over 10 years as a kid, picked it back up a few years ago.
Guitar - Cigar Box Guitar - Electric and Acoustic - Been on these beasts about 2 years and nothing better than a good jam track and cool feeling guitar. If someone shows up to join in then all the better.
Bass - Electric and Acoustic - Picked up the electric Bass about three years ago and had to lay-off for 8 months due to a hand problem. Once I started back it quickly became apparent that the Bass, sexy as it is, just wasn't enough.
Keyboards - Got about a year under my belt of working with the keyboard. Mostly single handed treble runs while holding the guitar. Maybe this will distract just enough to fool people into realizing I'm not playing the bass clef part. Mainly use the keyboard in my Looper work and mixes.
Loopers - Oh hell yes. Started with a minimal looper now I have one that also records via mic so I can get unplugged instruments into the loop mix. Also have Trio Band Creator Looper. This one really rocks. Provides Bass and Drums off your loop. Lots of fun for us stuck out in the middle of nowhere.
DISCLAIMER:
My music is neither warrantied nor guaranteed to even be remotely professional. Listen at your own risk.