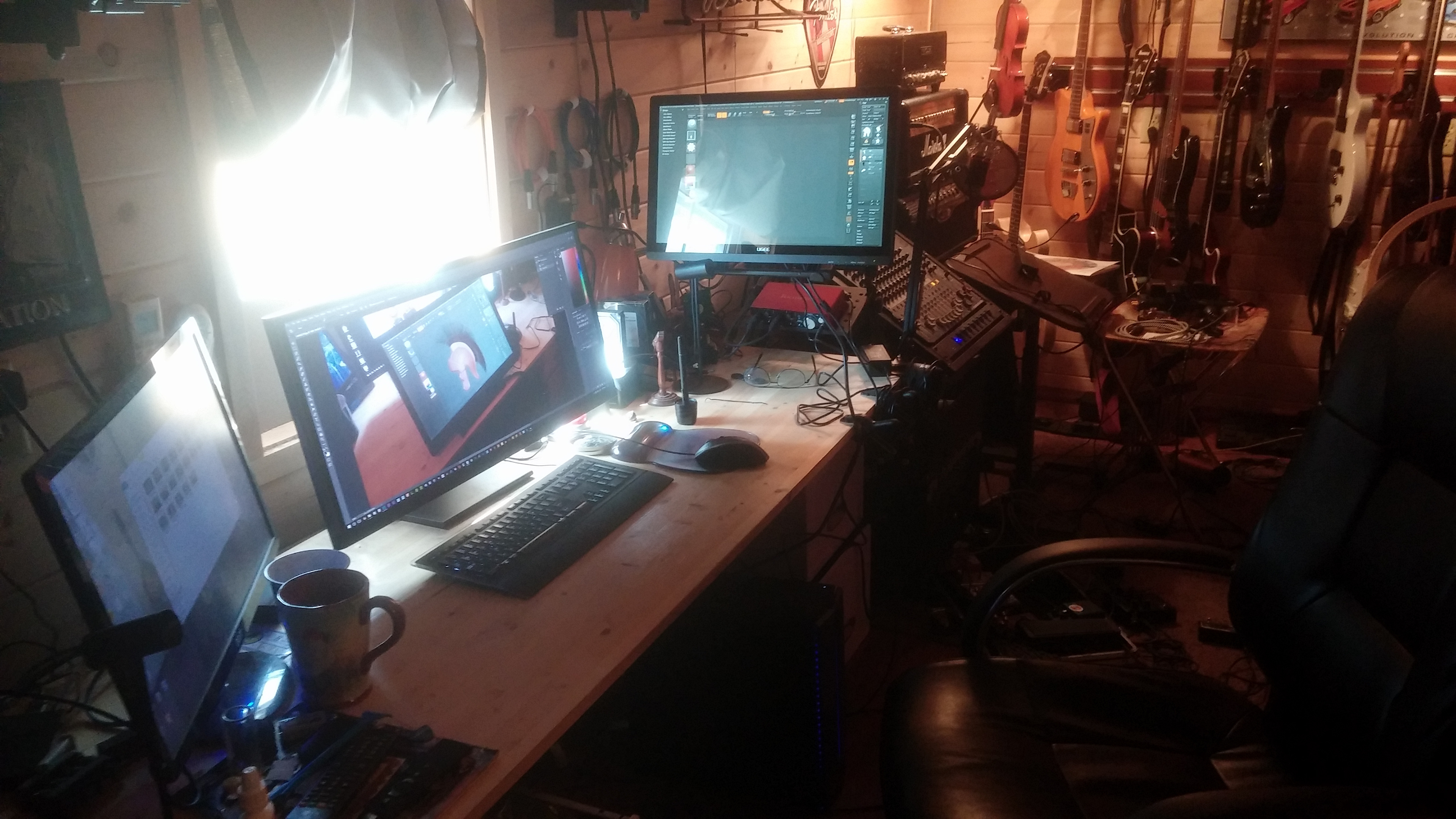 Hello, This is WarLord! I'm a retired digital freelance artist that is finally getting to do his own thing instead of closely following direction on a airtight script with little creative leeway. Don't get me wrong, freelancing is great way to make a living in the digital age. However there is a lot of tedious grunt work that I apparently excelled at because it's what paid the bills for over 20 years. Now armed with professional tools like Max, Maya, After Effects, Photoshop and iClone I get to tackle my own projects, make my own characters and create my own props no longer under the constraints of an overlord.
I've published a 3D textbook, former columnist (not communist), technical writer authoring over a dozen whitepapers on animation and 3D asset creation. Though retired from my main line of work I still write and currently work for Renderosity Magazine on a very short leash (they know what they're doing over there).
As a kid I turned to drums with the most wonderful (and later near deaf) parents anyone could ask for. I played drums several hours a day between working on our farm and practicing motocross and short track racing for a local area sponsor (my parents liked us to be well rounded). After retirement I turned back to drums then the bass which didn't hold my interest for long as those sexy guitars kept calling. 
With lifelong training in air guitar I tackled the six stringed beast and today enjoy sessions of the blues and rock on a daily basis whenever possible. From there I've gone onto play the keyboards, cigar box guitars, the guitarjo (the result of a drunken mating between a guitar and a banjo) and several folk instruments which will not be named to protect the innocent. 
In deference to real musicians everywhere... I call myself one of them and am proud to do so. I've even musically scored a short animation but I'll not throw myself into the category of composer or arranger lest I cheapen it for those that really are.
So basically... 
1. I have no adult supervision.
2. Life is sweet.
3. I'm a sweetheart of a guy... don't pay attention to the ranting and raving.
4. I still live to animate, irritate and machinimate!
and, more importantly... THANKS FOR VISITING!!!
---WarLord